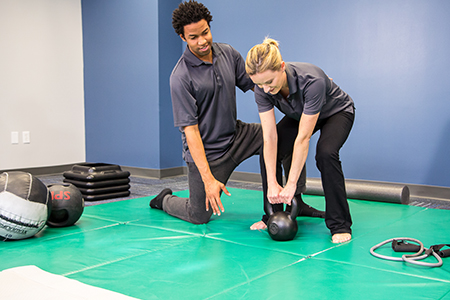 Professional Fitness Trainer
Encouraging others to lead healthy lives.
Student Success Stories
"Tell us your story!
How did your experience at Glendale Carreer College help you? Did our career services team help you find a job after you graduated? Have you been promoted to a new position?
If you have a story you would like to share, we would love to hear it! "
Glendale Career College Family
"The Glendale Career College program changed my life! I am grateful for the education I received from Glendale Career College. I would recommend GCC to anyone who is looking to advance their life. "
Trent Northcutt
"I love everything about GCC. I am a graduate of GCC from the Surgical Technology Program in 2010. They provided me with all the tools and training I needed to become the successful person that I am today."
Jennifer Jean Smith
"I graduated from the LVN program in 2007. Glendale Career College assisted me in finding employment in a facility where I've been employed for over a year!"
Jacobi Smith
Professional Fitness Trainer Careers
Work Environment
While many Professional Fitness Trainers work in fitness centers and health clubs, others choose to work in small exercise studios. As more individuals recognize the importance of healthy living, trainers may increasingly be asked to work with clients one on one in their own homes.
Upon successful completion of the Professional Fitness Trainer program, you can expect to qualify for entry-level positions and may obtain employment in:
Fitness centers
Health clubs
Yoga or Pilates studios
Gyms
Clients' homes
And other fitness and health care related facilities
Quick Facts about Professional Fitness Trainers *
Employment of Professional Fitness Trainers is expected to grow by 8 percent from 2014 to 2024—about as fast as other occupations.
As more individuals continue to recognize the benefits of exercise and healthy living, Professional Fitness Trainers will be in greater demand.
Professional Fitness Trainers work in health clubs, fitness centers, small exercise studios, and in their clients' homes.
Fitness trainers and instructors may work nights, weekends, or holidays, and may need to travel to different gyms or to clients' homes to teach classes or conduct personal training sessions.
*Source: https://www.bls.gov/ooh/personal-care-and-service/fitness-trainers-and-instructors.htm
More information, including median wages and the job outlook for Professional Fitness Trainers in California can be found in the California Occupational Guide, published by the State of California Employment Development Department. For the latest national information, please visit the U.S. Bureau of Statistics.
Get started now!
Learn more about Glendale Career College and our programs.