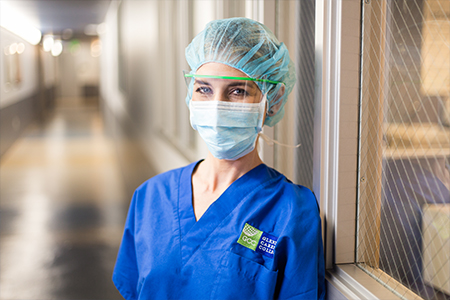 Surgical Technologist
Become a vital part of the operating room team.
Student Success Stories
"I graduated from the LVN program in 2007. Glendale Career College assisted me in finding employment in a facility where I've been employed for over a year!"
Jacobi Smith
"Tell us your story!
How did your experience at Glendale Carreer College help you? Did our career services team help you find a job after you graduated? Have you been promoted to a new position?
If you have a story you would like to share, we would love to hear it! "
Glendale Career College Family
"I love everything about GCC. I am a graduate of GCC from the Surgical Technology Program in 2010. They provided me with all the tools and training I needed to become the successful person that I am today."
Jennifer Jean Smith
"The Glendale Career College program changed my life! I am grateful for the education I received from Glendale Career College. I would recommend GCC to anyone who is looking to advance their life. "
Trent Northcutt
Surgical Technologist Course Activities
Surgical Technologists, also called operating room technicians, assist in surgical operations. They prepare operating rooms, arrange equipment, and help doctors during surgeries.
Before an operation, Surgical Technologists prepare the operating room by setting up surgical instruments and equipment. They also prepare patients for surgery by washing and disinfecting incision sites, positioning the patients on the operating table, covering them with sterile drapes, and taking them to and from the operating room. Surgical Technologists prepare sterile solutions and medications used in surgery and check that all surgical equipment is working properly. They help the surgical team put on sterile gowns and gloves.
Surgical Technologists typically perform the following tasks:
Preparing operating rooms for surgery.
Sterilizing equipment and make sure that there are adequate supplies for surgery.
Readying patients for surgery, such as by washing and disinfecting incision sites.
Helping surgeons during surgery by passing them instruments and other sterile supplies.
Counting supplies, such as sponges and instruments.
Maintaining a sterile environment.
Get started now!
Learn more about Glendale Career College and our programs.